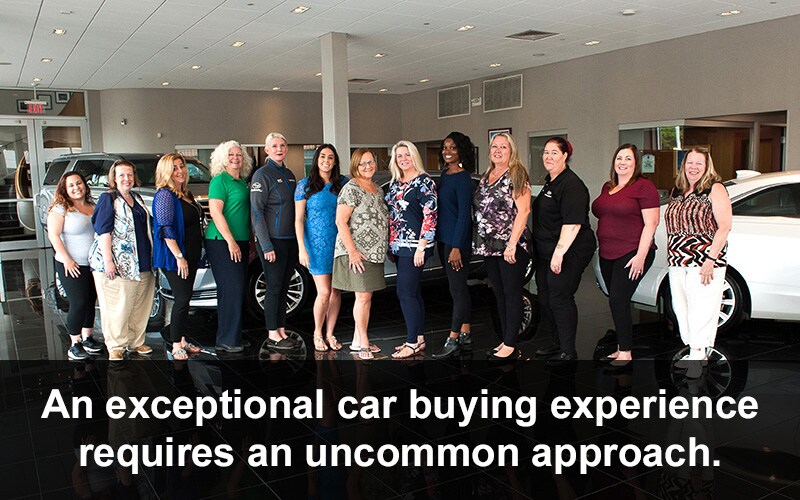 At Kia of Wilmington and AutoTeam Delaware (Delaware Cadillac, Delaware Subaru, and Kia of Wilmington) we recognize that some people have had poor car buying experiences in the past at other dealerships. That's why we made the investment to make our facilities luxurious and welcoming, and we work daily to ensure our Sales and Service Associates make certain that a trip to Kia of Wilmington is a comfortable and pleasant experience.
We are also leading the way in revolutionizing the car-buying experience for Women Consumers.  At Kia of Wilmington there are a team of Female Associates who help everywhere from Sales to Accounting. A customer can buy a car or have their car serviced and only work with female associates if they desire!  Not many dealerships can say that!
But everyone at Kia of Wilmington knows that buying a car should be a celebration, no matter who the customer might be.
"I love that the staff isn't pushy," said Rachel Blumenfeld, owner of a new Subaru from Delaware Subaru. "They are friendly and relaxed, which makes the stressful car buying experience somehow relaxing."
At Kia of Wilmington, we have worked hard to make the car buying experience as convenient and stress-free as possible.