Whether it's giving the house a good cleaning, preparing the lawn for a garden or flower bushes, or swapping out the big down comforter for a lighter blanket, we all love celebrating the arrival of spring and warmer temperatures. Make sure your vehicle gets the enjoy the changing of the seasons too!
Here are some spring car care times from us at Kia of Wilmington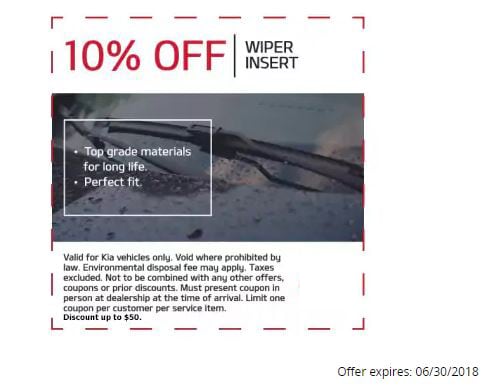 Check those wipers: wiper blades are a small part of the vehicle, but bad ones equal poor visibility. If you've noticed cracking, or if they're older than five months, it's time to get a new set so you can safely drive through spring showers.
Spring clean your car: get out the vacuum, your microfiber cloths, soap bucket, and give your car a good interior and exterior cleaning. Not only will your car sparkle, but the cleaning will protect the paint and fibers. If you really want to splurge, check out any of the detailing centers in the Wilmington, West Chester, Dover, Newark, and Elkton areas we serve.
Tire care: you've probably already been into our service center to swap out your winter tires for all-seasons, but there are a few things you can do to ensure healthy tires as we move into a new season
Check the tire pressure each month. Your manual will let you know the proper pressure.
Watch out for potholes and come in and see us if you're concerned about pothole damage.
For more information on spring car care, stop into our dealership this week!