Kia of Wilmington About Us
Kia of Wilmington has the Unique Auto Buying Experience!
We are conveniently located just off Exit 7 of I-95!




Why Buy From Kia of Wilmington
Our Pledge is to SERVE:
Service is our distinguishing characteristic.
Every client deserves courtesy and respect.
Relationships over the years are our goal.
Voluntary acts of kindness are appreciated by our clients.
Every associate is rewarded for their dedication to learn from our clients every day.
Service Department Offerings:
FREE Multi-Point Inspections Every Service Visit
FREE Loaner Cars Available*
FREE Car Wash Available*
Available Local Valet Pick-Up and Drop-Off*
Full-Day Saturday Hours
Local Shuttle Service
Same-Week Service Appointments Available
Online Scheduling
Beautiful Facilities
FREE Coffee, Wi-Fi, Magazines, Television, & More!
Subaru Certified Body & Collision and Repair Facility
*Some restrictions apply for Loaner Cars, Car Wash, and Valet Pick-Up. Contact Delaware Subaru for more details.
Sales Department Offerings
Kia of Wilmington's Body Shop
Our Body Shop, under our AutoTeam Delaware company, known as Delaware Cadillac Body Shop, has completed the rigorous requirements to be recognized as a Certified Collision Center for multiple manufacturer brands.
Awards & Accolades
We consistently receive some of the Very High Customer Satisfaction Ratings for Kia Sales and Service. Not only are we an A+ rated business by the Delaware Better Business Bureau, Kia of Wilmington has also been recognized as a Dealer of the Year and Consumer Satisfaction Award Winner for the last three years by DealerRater.com. We are most proud of our history, awards, and community involvement. Some of the most recent awards AutoTeam Delaware has receives are Delaware Business Times Family-Owned Business Awards Finalist, and the Employer Support For the Guard and Reserve "Above and Beyond" Award.
About the Owner
Michael Uffner, the President and CEO of Kia of Wilmington and AutoTeam Delaware is a former Chairman of the Board of Directors in the Delaware State Chamber of Commerce and is a creator of the Small Business Alliance. Uffner is a recipient of the Delaware State Chamber of Commerce Marvin S. Gilman Award. Additionally, Uffner was honored at the 2011 annual National Automobile Dealers Association Convention with a nomination for the 42nd annual TIME Dealer of the Year Award.
Community Involvement
Kia of Wilmington & AutoTeam Delaware continues to support our local community. A few of the larger partnerships our dealerships are most recently involved with are as follows:
Kia of Wilmington & AutoTeam Delaware Supports the United Way of Delaware
Year 8! This year, as with the last eight (yes, 8!!!!) years, United Way of Delaware campaign donors were entered into an annual drawing to win their choice of a 2020 Kia Forte GT-Line Sedan Lease OR $8,500 in cash - the equivalent to the total lease term payments. This year's winner, David Spritzer, donated to the United Way of Delaware through the workplace campaign his employer, DuPont, has in place. David opted to go with the $8,500 cash payout, and just like the 2019 winner, elected to contribute a portion of those winnings BACK to the United Way of Delaware as additional donation! Congratulations to David, and thank you for your contributions!

As always, all the donations from the raffle benefit the United Way's Community Impact Fund that addresses early childhood reading, education, income, and health. Kia of Wilmington is proud to support our local community, and we are proud to partner with the United Way of Delaware!
Kia of Wilmington & AutoTeam Delaware Supports the United Way of Delaware
2019 marks the 7th year in a row that our Kia of Wilmington store has partnered with the United Way of Delaware in their fund raising campaigns to select a winner of a New vehicle. For the last 7 years, United Way campaign donors have been entered into the annual drawing to win either a brand new vehicle or cash by contributing to the United Way's annual fund raising Campaigns. This incentive for donors to contribute has helped the United Way of Delaware raise hundreds of thousands of dollars for charitable use. In 2019, the winner of the drawing elected to go with the cash offering and gave back a portion of the proceeds to the United Way of Delaware! All the donations from the raffle benefit United Way's Community Impact Fund that addresses early childhood reading, education, income, and health. We are proud to continue to partner with and support the United Way of Delaware.
Kia of Wilmington's AutoTeam Delaware Supports the Nemours Fund for Children's Health
In 2019 for the second year in a row, Kia of Wilmington's AutoTeam Delaware, along with financial support from the Tri-State Philadelphia Cadillac Dealers, supported the Nemours/Alfred I. DuPont Hospital for Children's 14th Annual "A Night at Nemours" in June of 2019. We were able to assist with the transportation of over 800 guests from the parking area to the event area - which allowed guests to interact with the Cadillac product. Our $10,000 contribution as a Gold Sponsor supports pediatric cardiac research this year. Proceeds went towards an endowment, which provides perpetual funding to improve clinical care and research to help families who face medical issues far into the future. The world-class clinical teams will incorporate cutting-edge research and treatment protocols to give every child the best chance at happiness and success. To learn more, please visit Nemours.org. We are proud to support Nemours, and look forward to future years of support!
AutoTeam Delaware's Delaware Subaru Supports Christiana Care Health Organization
Our AutoTeam Delaware Subaru brand store, Delaware Subaru, presented an annual gift of $13,645 to ChristianaCare in Summer of 2020 to support the special needs of babies in the Neonatal Intensive Care Unit (NICU) and their parents. Over the past five years, Delaware Subaru has given Christiana Care more than $65,000 as part of our effort to "Share the Love," which designates funds from every Subaru sold between November and January to select nonprofits. "ChristianaCare provides world-class care to the youngest, most fragile patients," said Michael Uffner, president at Delaware Subaru and Auto Team Delaware. "Delaware Subaru is honored to support the work they do and give back to our neighbors and friends in the community." ChristianaCare opened its new Center for Women's & Children's Health at Christiana Hospital in April. One of the most significant features of the new Center is a state-of-the-art NICU, featuring 76 private rooms with sleep-in space for families. ChristianaCare has one of the only hospitals in the United States to provide "couplet care" in the NICU, keeping the mother and baby together even if they both require medical care. "When ChristianaCare announced plans in 2015 to transform care for women and infants in the greater Delaware region through a new Center for Women's & Children's Health, no one imagined that the new facility would be opening in the midst of a pandemic," said David Paul, M.D., chair of Pediatrics (pictured). "Generous financial and moral support from partners like Delaware Subaru, especially during this time, gives us strength and hope for what's ahead. We truly are grateful for their ongoing support."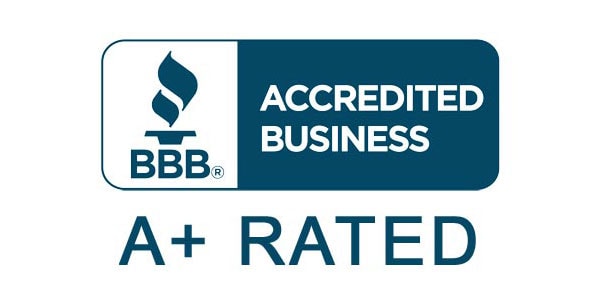 Hours
Monday

10:00am - 8:00pm

Tuesday

10:00am - 8:00pm

Wednesday

10:00am - 8:00pm

Thursday

10:00am - 8:00pm

Friday

10:00am - 7:00pm

Saturday

9:00am - 5:00pm

Sunday

Closed
Directions
Get Directions