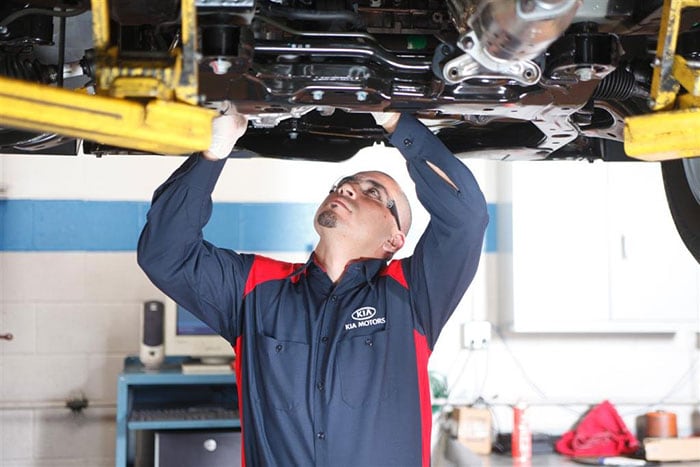 Dear Valued Client,
We would like to thank you for choosing Kia of Wilmington for your automotive needs. It is with great pride that we introduce you to our Service Department. Our goal is to make it easy for you to properly maintain your vehicle. To accomplish this, we have designed a "total care" program especially for you.
Please use this schedule as your own personal maintenance plan. Following this plan will reward you with a reliable vehicle that is economical to operate.
Welcome to the Kia of Wilmington service family.
Sincerely,
Your Kia of Wilmington Service Team